Funds for Services
WBCI Grants in Action
The WBCI has a mission to provide funds that support breast cancer services across remote Wyoming; with an ultimate intent to increase survival rate and decrease late-stage diagnosis.
Community Grants
(for organizations)
WBCI Community Grants are competitive grants that are awarded to Wyoming organizations providing vital breast health services. Grant funding categories include education and awareness, screening & diagnostic services, patient navigation, and survivor support services.
Grants are eligible to Wyoming-based programs that meet one or more of the four WBCI goals:
Grant Applications are Now Open
click the button below to apply
Patient Navigation Breast Screenings
(for individuals)
In partnership with the Wyoming Cancer Program (WCP), WBCI is proud to introduce a combined application that screens individuals to see if they are eligible for state-funded screening services. WBCI funds are used when applicants seeking breast health services and are ineligible for state-funded services. The funds are available for those in financial need, without any restrictions based on income, gender, insurance status or age.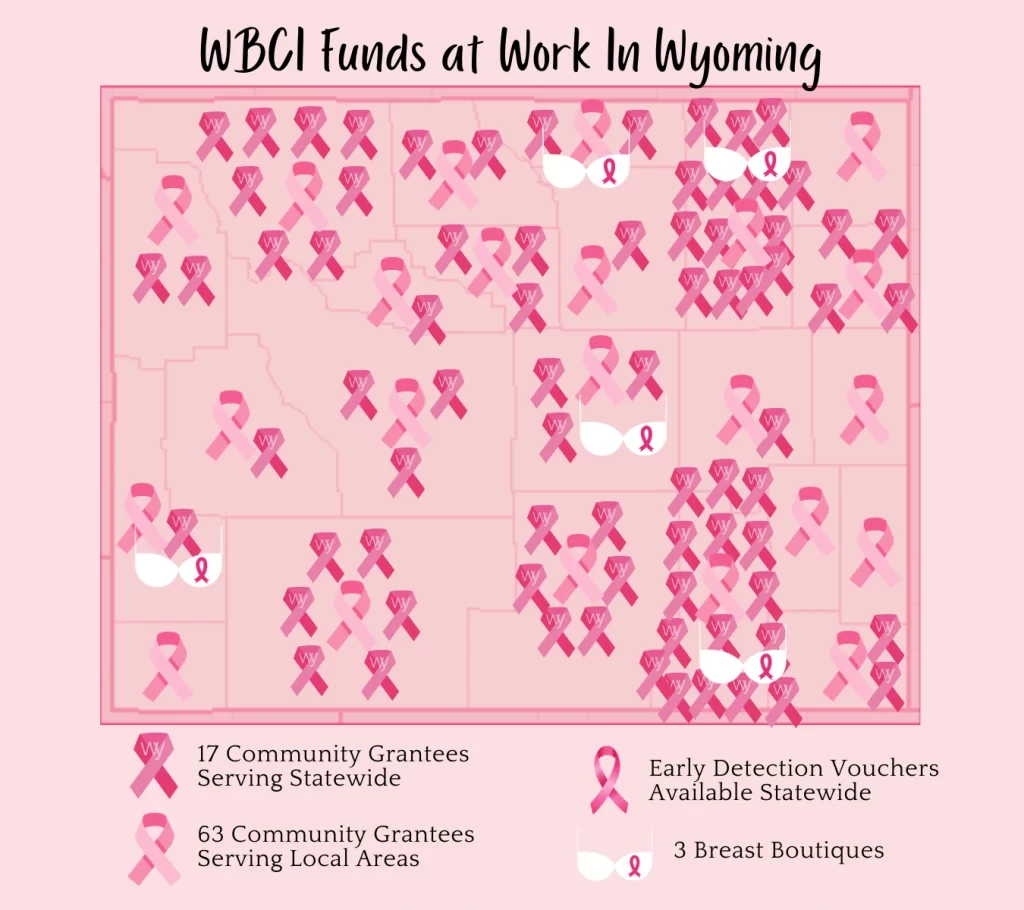 COMMUNITY GRANTEES SERVING STATEWIDE

COMMUNITY GRANTEES SERVING LOCAL AREAS


Early Detection SCREENINGS
Available Statewide
2023
WBCI Community Grant Awardees
Donate Now
The Wyoming Breast Cancer Initiative is supported by the community and people just like you. If you are interested in learning more about how you can support the Wyoming Breast Cancer Initiative by donating to our cause, please click below.